One voucher - Many possibilities
Accepted value range:
between € 50.-- and € 1,500.--
Delivery method
Presentee
You have entered too many lines of text - it will not all fit on the voucher!
Please enter a maximum of 6 lines with 40 characters each.
Preview with inscription text
Add another voucher
Continue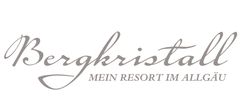 Bergkristall - Mein Resort im Allgäu
Willis 8
87534 Oberstaufen-Willis
Germany
Do you have any questions?
+4983869110
+498386911150
Your data is safe!
Encrypted transactions
In an encrypted transaction, the data is transmitted securely from your computer to us and protected from third-party access.
Voucher 1
One voucher - Many possibilities
€ 50.--
Total price:
€ 50.--
VAT included