One voucher - Many possibilities
Accepted value range:
between € 50.-- and € 5,000.--
Delivery method
Presentee
You have entered too many lines of text - it will not all fit on the voucher!
Please enter a maximum of 6 lines with 40 characters each.
Preview with inscription text
Add another voucher
Continue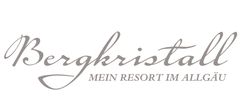 Bergkristall - Mein Resort im Allgäu
Willis 8
87534 Oberstaufen-Willis
Germany
Do you have any questions?
+4983869110
+498386911150
Your data is safe!
Encrypted transactions
In an encrypted transaction, the data is transmitted securely from your computer to us and protected from third-party access.
Voucher 1
One voucher - Many possibilities
€ 50.--
Information
Data protection:
We use your data exclusively for processing your inquiry or your order. Please see our
Privacy policy
for more information on the handling of personal data. The data will be deleted 24 months after full payment.